Top Gun Sealcoating is a leader in
Commercial & Residential Pavement Maintenance Solutions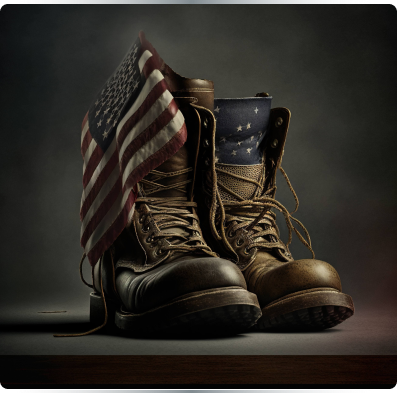 Top Gun Sealcoating is a group of veterans who take pride in attention to detail. From the first introduction to project completion, we strive to form long lasting relationships to enhance your experience. We have been providing high quality and cost-effective pavement maintenance solutions to our clients in the Tri-State area since 2018.
We offer unmatched workmanship, with no surprises, to extend the life of your asphalt pavement and ensure long-term savings for all property owners. Over the years, we have grown to become a full-service pavement maintenance company serving property owners, property managers, and professional contractors across West Virginia, Maryland and Virginia.
QUALITY SEALING


& STRIPING SERVICES
TOPGUN Sealcoating treats the smallest to the largest of jobs, with great care. Our team handles all jobs as though you are friends and not just another client in need of our services.
At TOPGUN Sealcoating, we offer the following quality services.
Sealcoating is a process that involves applying a high-quality polymer coating to asphalt pavement to protect it from water, oil, gas spills, salt stains, and other harmful elements. This sealant not only safeguards the pavement but also prevents cracks and potholes that could potentially lead to expensive repairs.
When left untreated, cracks in your asphalt pavement can not only be unattractive, but they can also pose significant safety hazards, leading to potholes that can result in costly damage. To prevent these issues, we offer crack sealing, a process that involves filling cracks in your asphalt with a specialized hot rubberized crack sealer that is tailored to your specific needs.
Pavement Marking & Thermoplastic
At Top Gun, we believe that a clean and well-organized appearance is essential in creating a positive first impression, no matter the surface. That's why we offer expert striping and marking services for a wide range of areas, including parking lots, warehouses, streets, roads, playgrounds, and more. Our experienced team is well-equipped to provide ADA-compliant pavement marking services, ensuring that your surfaces are in line with the latest accessibility requirements. 
Whether you need standard parking signage or custom signs, we can print and install it all. Some of the most common parking lot signs we install include:
ADA Accessible Signage
Veteran Parking Signs
Special Purple Heart Parking Signs
Customer Appreciation Signs
Take-Out Only Signs
Employee of the Month
Electric Vehicle Re-Charge Stations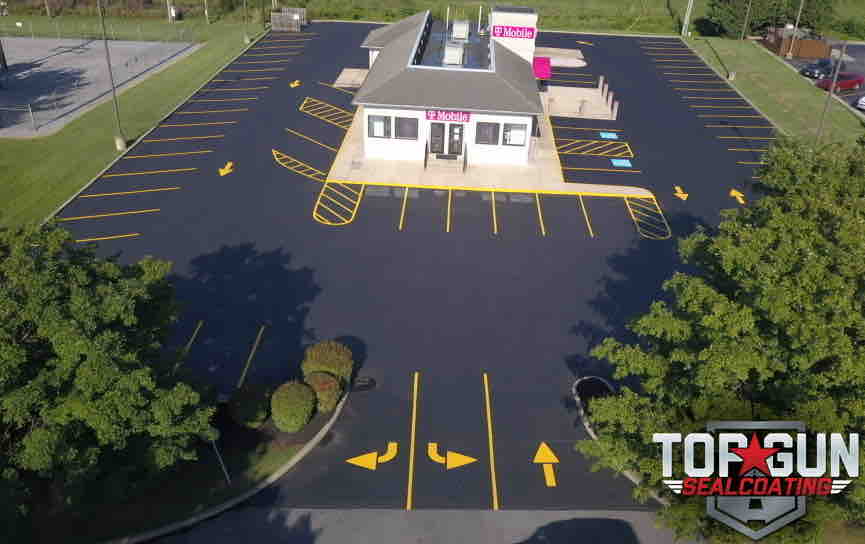 The Benefits of Sealcoating For Your Business
Commercial sealcoating is an important part of protecting any business from damage from environmental elements such as sun, rain, and wind.
How To Get Professional Commercial Line-Striping Services
Commercial line-striping services are essential for businesses and property owners who want to create a positive first impression, maintain safety, and comply with regulations. This guide will help you understand the importance of commercial line-striping services, identify your needs, choose the right service provider, and prepare for the project.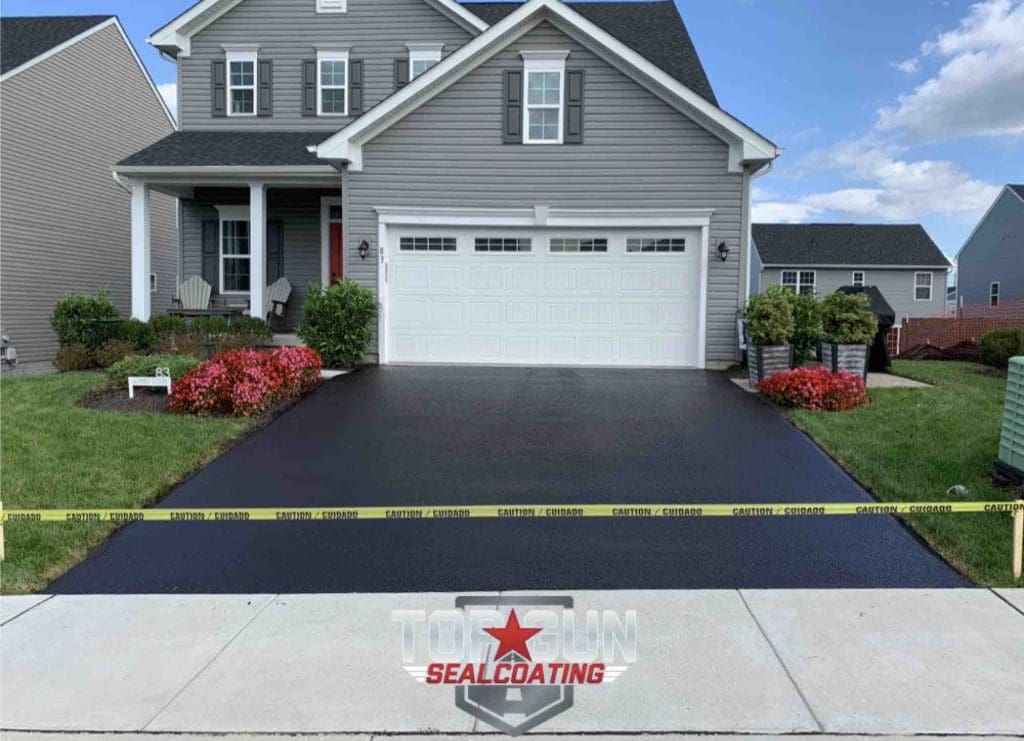 The Benefits Of Driveway Sealcoating
Driveway sealcoating is an essential maintenance procedure that provides numerous benefits for property owners. From extending the lifespan of your driveway to enhancing its appearance, sealcoating is a sound investment that saves money, improves property value, and protects the environment.


VETERAN OWNED AND OPERATED
Top Gun Sealcoating is a Veteran Owned and Operated business located in Martinsburg, West Virginia. Our Military background is something we take great pride in, and instill the same values and integrity into our company. We take great pleasure in our work and providing the quality services you need for your project. We also offer a military discount for fellow veterans.
Contact us at Top Gun Sealcoating to learn more.


Outstanding job! Outstanding price! In 25 years, I have had it "professionally" done and have done it myself, but no comparison to the job Top Gun Sealcoating, LLC did… The sealer looks flawless and fills in all those small cracks. If you have larger areas to fill, Top Gun has a crack filler that you won't find in other sealing companies. Highly recommend Top Gun Sealcoating
Jake and his business are definitely a blessing to this community. They were Honest, professional, respectful and willing to answer any question or concern I had. Would recommend them to anyone looking for a great looking driveway!
This is the best my driveway has ever been sealed. They came right on time. I've never seen a group of 4 guys work so effectively and so well together. They got my driveway done in 15 minutes. Very impressed with these guys! Great work done fast and done right!
This is the third time that I have had my driveway sealcoated. It is by far the best job out of the 3. The other companies don't even come close to the product that Topgun offers. If you are in the market for having your driveway sealcoated, give Topgun a call, you won't be disappointed.
Top notch service! Conner kept in contact throughout the process and watched the weather to make sure we had no rain in the forecast. Our driveway looks amazing and gives our house that look we wanted. He even brought in our trash can!
This is an outstanding company that provides a very high quality product at a competitive price! Everyone I dealt with was friendly and knowledgeable about the whole process. I would definitely recommend them and will continue to utilize their services in the future!
Top Gun Seal coating is an awesome company to have seal your asphalt. This is my second experience with Top Gun, first at South Morgan County VFD and second at both CNB Bank locations in Berkeley Springs. Keeping you up to date every step of the way, and scheduling to make it convenient. Awesome prep work to be ready for two hand sprayed coats of sealer, topped with lines. Call them today!
I had the pleasure of running into these guys several years ago and the experience has been great ever since. They provide an exceptional customer experience and have unmatched professionalism. They have a great future ahead of them and we cannot wait to see their growth. Thanks again!
Top Gun Sealcoating provided courteous and timely communications from start to finish. They were efficient with their scheduling and my drive-way looks like fresh asphalt! They will definitely be who I call in several years when I am in need of this service again. And as a local Realtor they are now on my recommended list!
Top Gun but could be called "Top Notch"! Professional, detailed, veteran owned! The quality of this company speaks for itself. Do yourself, your driveway and your neighborhood a favor and let Top Gun upgrade the look and quality of your driveway!
Highly recommend! After jetting around for someone to sealcoat my driveway, my good friends Tom and Val both recommended Top Gun Sealcoating. After receiving a quote, the professionals with Top Gun Sealcoating flew over the following day and got the job done! My wife Mav and I are extremely impressed.
Highly recommend! We could not be more pleased with how our driveway turned out! It's absolutely pristine and perfect! Very professional and friendly company and very reasonably priced!